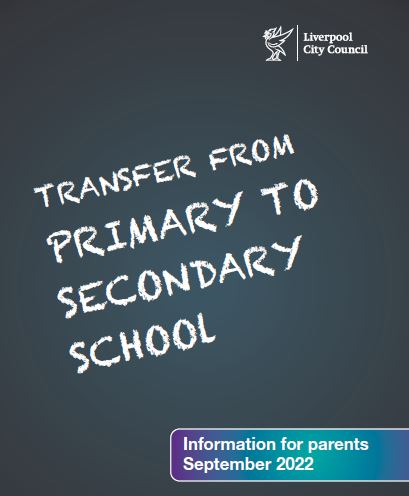 You must apply for a 2022 secondary school place online for your child before 31st October 2021.
Apply at liverpool.gov.uk/admissions
Open evenings for parents/carers to visit the secondary schools start this month. Call the secondary schools for further details. The numbers are in the booklet below.
1st March   Informed of your child's allocated school by email and letter
April – June 2022  Admissions appeals
6th July   Liverpool Secondary Schools' Induction Day
Detailed information is provided in the link below.