Be Healthy and Stay Active
In these times of change there is a lot of uncertainty and sometimes children get upset and frightened. Remember to reassure them that these uncertain times won't last forever. While it's important not to gather in numbers, let's all keep active during this time and give the environment a helping hand too. This will help improve both our physical and mental health.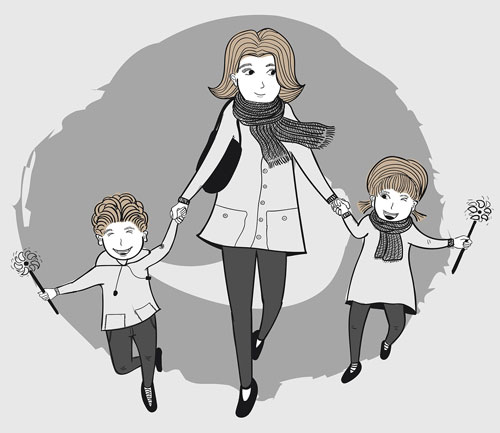 Talking Mental Health
Animation
Talking Mental Health is an animation designed to help begin conversations about mental health in the classroom and beyond. The animation and accompanying resources have been created by a team of animators, children, teachers and clinicians, and is being taught to year 5 and 6 children around the UK.
The Pastoral Team can make a difference
Their role includes:
· Listening to their views.
· Helping them to manage difficulties in their like.
· Helping them to understand about being a good friend and co-operating with others.
· Raising their self esteem.
· Motivating them to be successful and achieve.
· Encouraging them to be more self-sufficient and independent.
· Producing a plan of work towards agreed goals.
· Supporting them to organise their time and work in school and at home.
Pastoral Team
| Role | Staff |
| --- | --- |
| Pastoral Manager | Mrs Birch |
| Special Educational Needs Co-ordinator | Miss Higgins |
| Learning Mentor | Peter Burcher |
| Learning Mentor | Rachael Cornett |
| Family Support Worker | Dawn Foxon |
| Family Support Worker | Jodie Lunt |
| | |
Barriers to learning may be:
· Negative emotions.
· Low self-confidence.
· Difficult family circumstances.
· Problems with friendships and relationships.
· Worries and concerns about transferring from one key stage to another particularly primary to secondary school.
· Worries about changes in their lives.
· Difficulties with organisation.
We work alongside your child's teacher, to offer extra support for your child and help them to make the most of their time at school.
Drop In Sessions for Children
Our school is working in partnership with Seedlings- a therapeutic service focusing on children's emotional and well-being.
EVERY FRIDAY our therapist Marina will be providing DROP IN SESSIONS.
Children can discuss a range of things such as worries they have in school, developing and maintaining friendships, transition into different year groups or moving to new schools etc.
PLEASE NOTE – This is not a counselling session but it will give your child the opportunity to have their voice heard.
If you do want your child to access this service can you please inform their class teacher.
As the Pastoral Team at St. Michael's Catholic Primary School we aim to provide support for all of our pupils and their families. We offer a safe place where individuals are valued, listened to and supported to overcome any barriers to learning.
What's Up Alfie?
Years 1 and 2 watched the performance about mental health and took part in workshops.
The play explored; how to deal with angry feelings and behaviour, being kind and respectful of others, being resilient and not giving up, positive friendship and relationships, managing stress and when to ask for help and who to ask.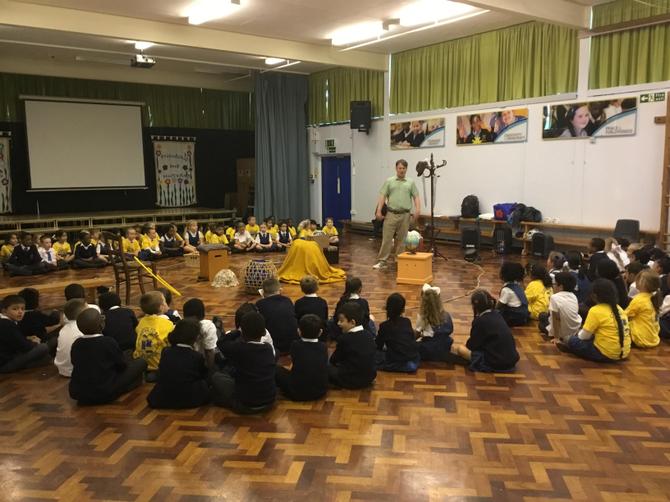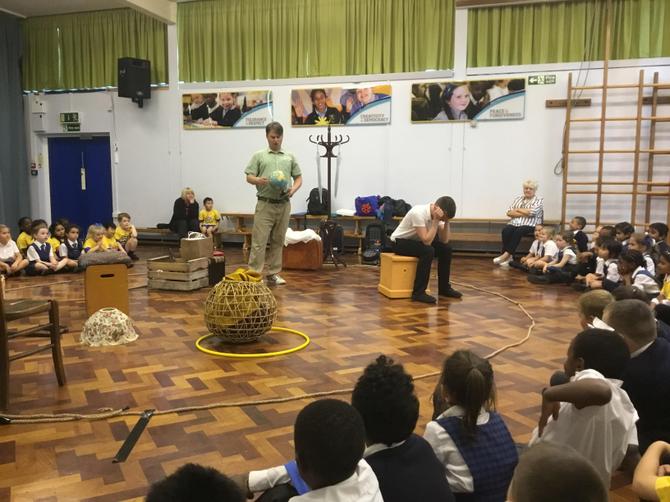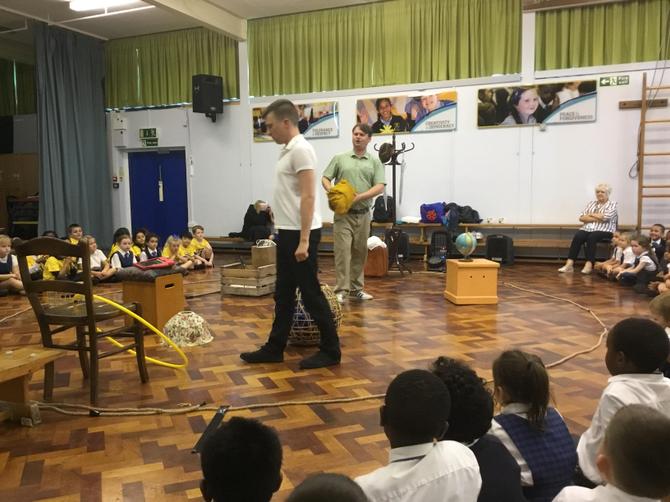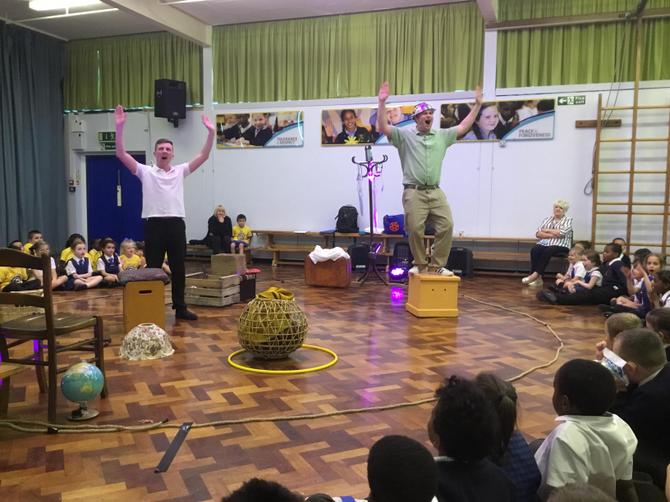 Performance about mental health at St Michael's
What is Thrive?
Thrive is a therapeutic approach to help support children with their emotional and social development. The Thrive approach offers practical strategies and techniques and is built around online assessments which identify children's emotional development and provides action plans for their individual needs. Research has shown that how we behave is linked to how we feel and our emotions are linked to how we learn. By teaching children to recognise and notice these feelings and emotions it can help with their development and learning.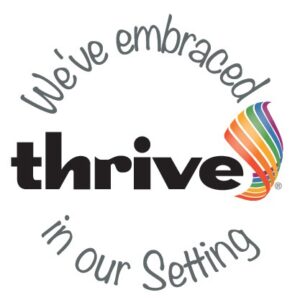 Children sometimes need some extra support with their emotional growth and this can be temporary or over a longer period of time. Thrive promotes their emotional and social growth by building positive relationships between a child and their peers and helps them explore and understand their feelings through various activities.
Why might my child attend a Thrive session?
Many children experience difficulties during their time at school. These may include:
· Difficulties with friendships.
· Getting into trouble at playtime.
· Finding it hard to settle in the classroom.
· Finding it difficult to manage their strong feelings.
· Not knowing who to turn to when feelings are too big to manage on their own.
These situations can lead to many different feelings which may seem overwhelming at times. They might include: anger, frustration, sadness, loneliness, confusion or anxiety.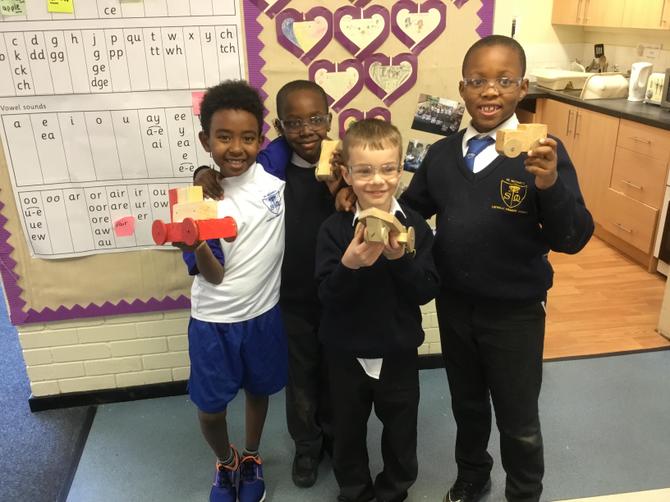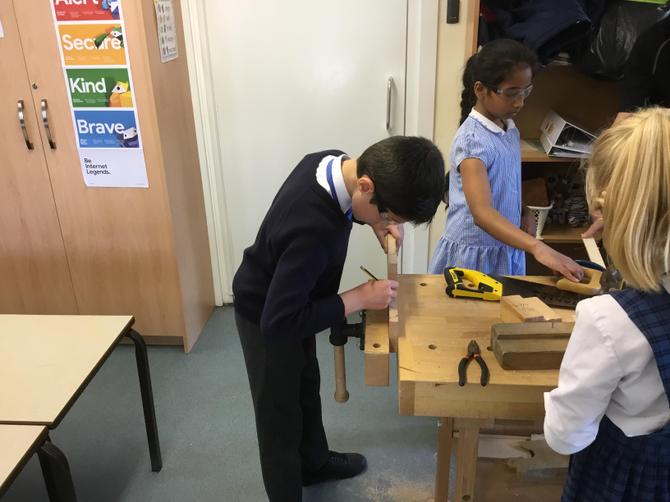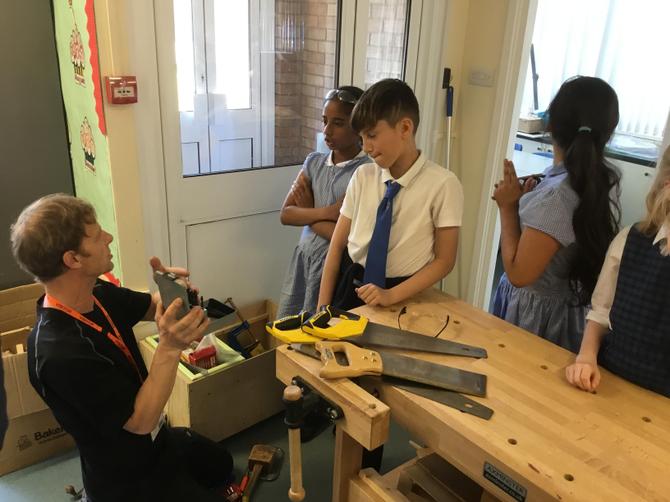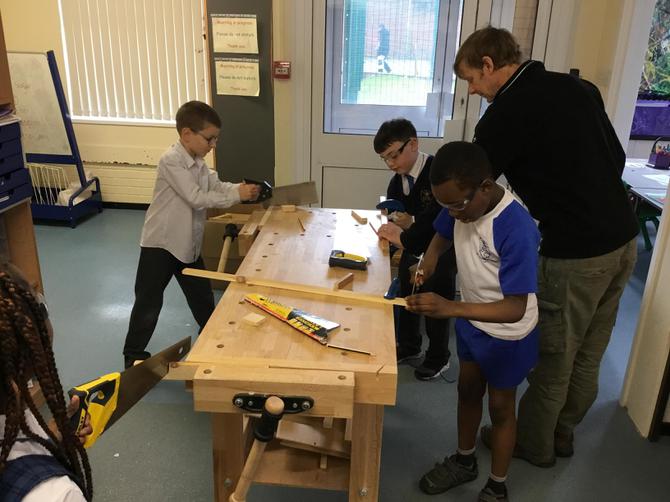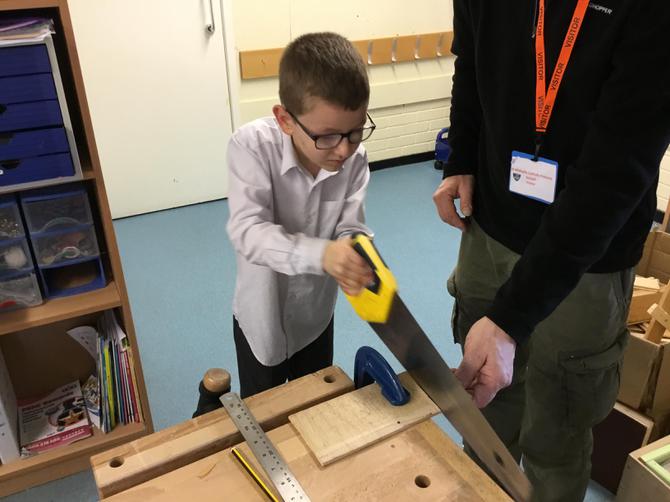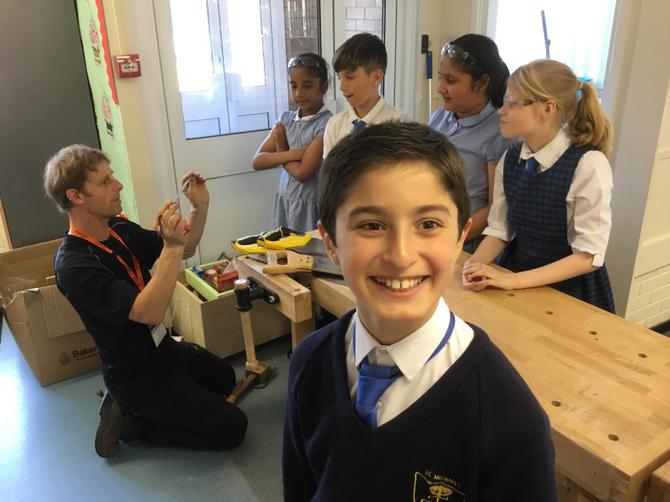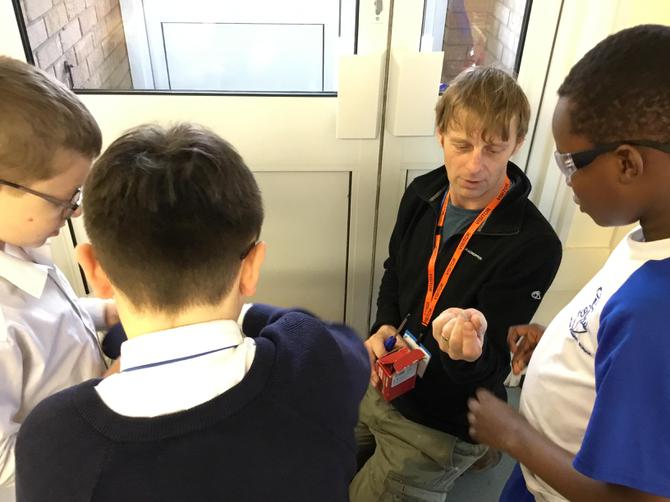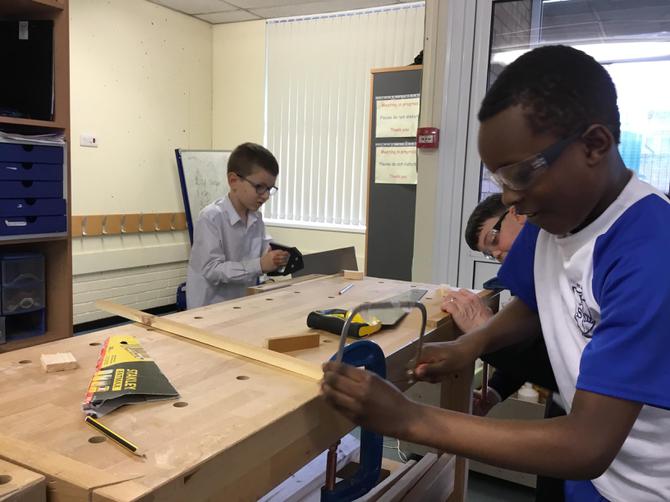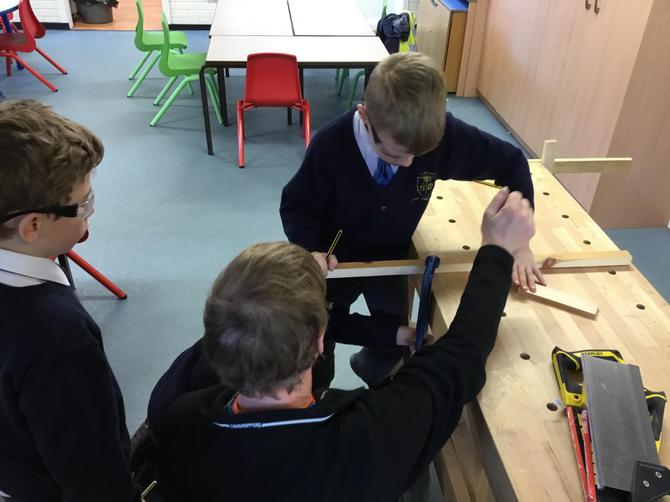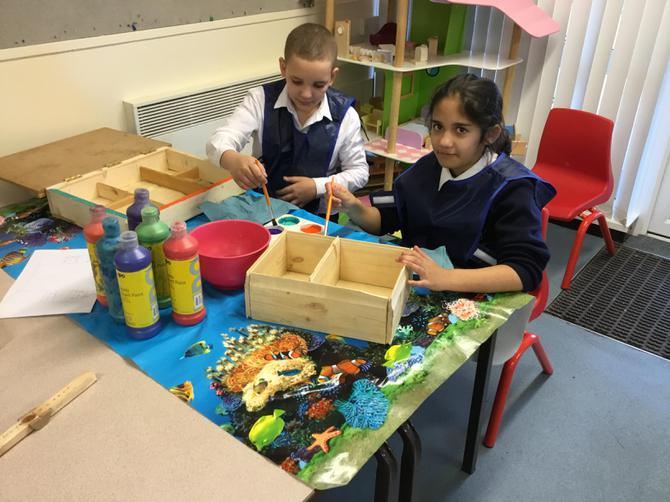 Carpentry Group at St Michael's
All these feelings are very normal and happen to a lot of children. The Thrive sessions are to help children learn to manage their feelings and teach them strategies that will help promote their learning at school.
What will happen in a Thrive session?
The session may be on an individual basis or as part of a small group of children. During each session there will be an activity which may include:
· Story telling
· Circle games
· Arts and crafts
· Sand play
· Movement and relaxation
· Hand and foot massage
· Cooking and preparing food
· Role play and puppet work
· Games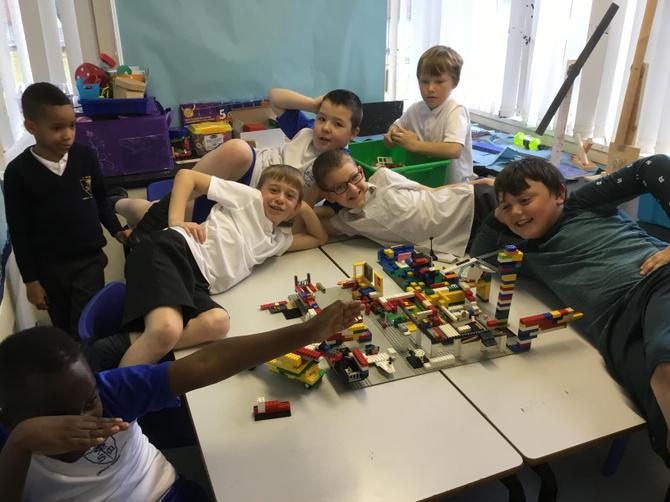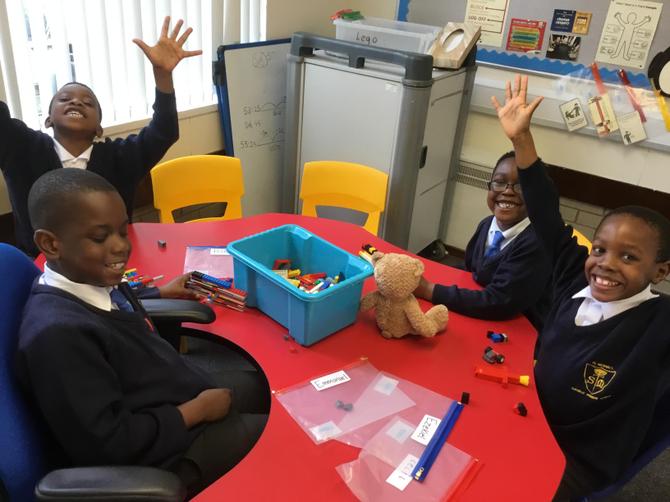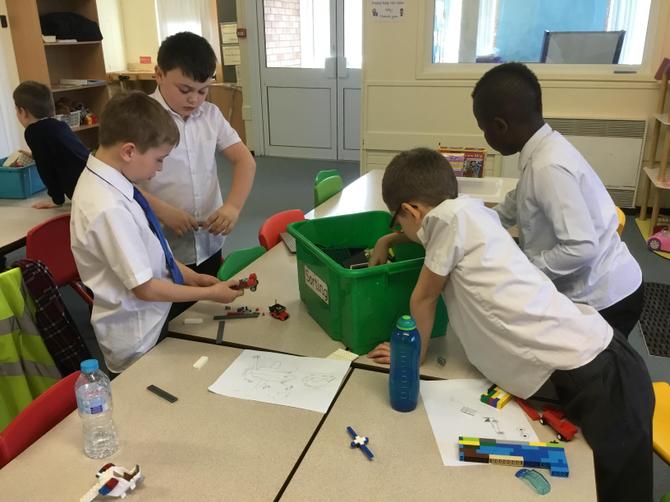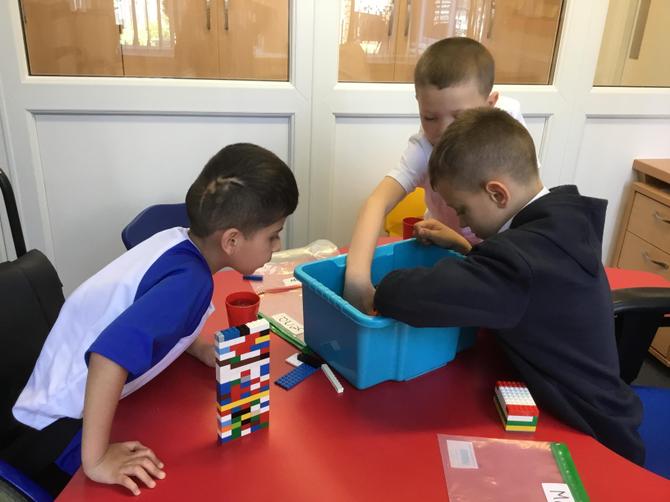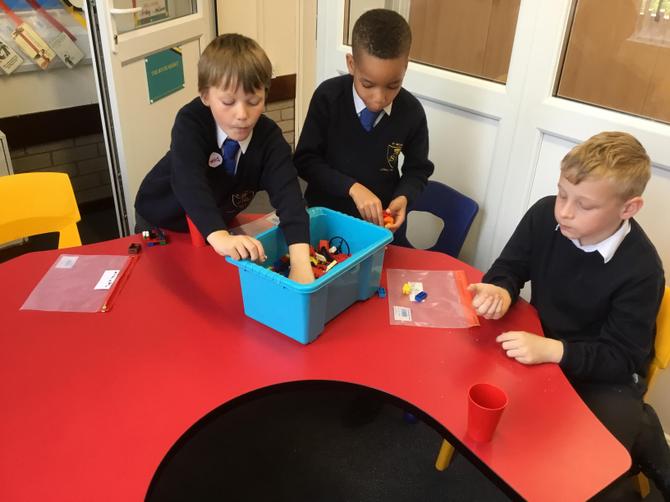 Lego Therapy at St Michael's
More Information
For more information about the Thrive approach see the website: www.thriveapproach.co.uk or contact Mrs Birch, Pastoral Lead and Thrive Practitioner at St. Michael's  0151 263 8460.
Useful Links: Mental Health & Well-being
Resources: Mental Health & Well-being
Just click a button below to View any document, you will then have the option to Download or Print the file. You can access all of our policies and reports on the website. Please contact the school if you would like any paper versions of our documents.