Be Healthy and Stay Active
In these times of change there is a lot of uncertainty and sometimes children get upset and frightened. Remember to reassure them that these uncertain times won't last forever. While it's important not to gather in numbers, let's all keep active during this time and give the environment a helping hand too. This will help improve both our physical and mental health.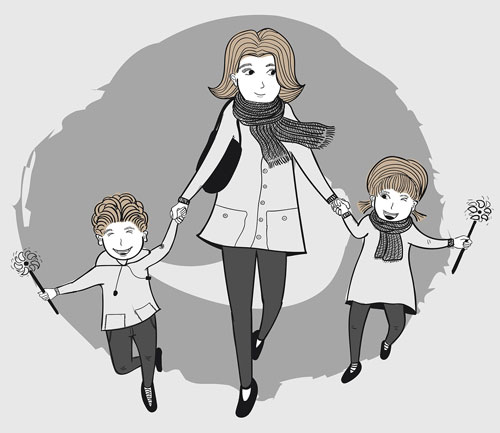 Talking Mental Health
Animation
Talking Mental Health is an animation designed to help begin conversations about mental health in the classroom and beyond. The animation and accompanying resources have been created by a team of animators, children, teachers and clinicians, and is being taught to year 5 and 6 children around the UK.
The Pastoral Team can make a difference
Their role includes:
· Listening to their views.
· Helping them to manage difficulties in their like.
· Helping them to understand about being a good friend and co-operating with others.
· Raising their self esteem.
· Motivating them to be successful and achieve.
· Encouraging them to be more self-sufficient and independent.
· Producing a plan of work towards agreed goals.
· Supporting them to organise their time and work in school and at home.
Our Pastoral Team
| ROLE | STAFF |
| --- | --- |
| Pastoral Manager | Nicola Birch |
| Learning Mentor | Matt Smith |
| SENCO | Sarah Reilly |
| Learning Mentor | Rachael Cornett |
| Family Support Worker | Jaime Cranham |
| Mental Health Lead | Donna McEntee |
| | |
Barriers to learning may be:
· Negative emotions.
· Low self-confidence.
· Difficult family circumstances.
· Problems with friendships and relationships.
· Worries and concerns about transferring from one key stage to another particularly primary to secondary school.
· Worries about changes in their lives.
· Difficulties with organisation.
We work alongside your child's teacher, to offer extra support for your child and help them to make the most of their time at school.
Seedlings
Our school is working in partnership with Seedlings- a therapeutic service focusing on children's emotional and well-being.
EVERY FRIDAY our therapist Rebecca Bishop is in school delivering sessions.
If you have any concerns and would like your child to access the service contact Mrs Birch.
As the Pastoral Team at St. Michael's Catholic Primary School we aim to provide support for all of our pupils and their families. We offer a safe place where individuals are valued, listened to and supported to overcome any barriers to learning.
Useful Links: Mental Health & Well-being
Resources: Mental Health & Well-being
Just click a button below to View any document, you will then have the option to Download or Print the file. You can access all of our policies and reports on the website. Please contact the school if you would like any paper versions of our documents.