Online Safety at St Michael's
Here at St Michael's we encourage and promote the use of technology inside and outside of school. However, we are aware that there can be many risks associated with its use.
We educate our children on the safe and responsible use of technology in lessons, clubs and at home. Within our Computing Curriculum we use CommonSenseMedia.org as the basis for our Internet Safety lessons which each class completes at the beginning of each half term. Please find below the overview of our Internet Safety curriculum: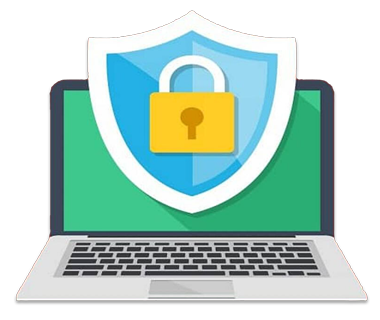 Is TikTok Safe for Kids?
Parent Guide
TikTok is now one of the top most downloaded apps in the world. The make-your-own music video app is incredibly popular among teens. But as the number of users increases, there is a growing list of safety concerns and privacy issues with the popular social media platform.
NSPCC - Be Share Aware
Safety advice from a 10 year old
Teach your child to Be Share Aware. Sharing in real life is great but kids need our help to stay safe online. NSPCC and O2 can help with a step-by-step advice.
Find out more here: http://bit.ly/2qXL0IF
Balancing screen time
Mum shares her top tips
Internet Matters are a not-for-profit organisation aiming to empower every parent in Britain to make confident, informed choices about their children's safety in this ever-changing digital world. For more information, visit the website below:
https://www.internetmatters.org/
Parental Controls
Tech Talk Information/Resources (session held in school for parents/carers)
Children are gaining access to and owning their own devices from a ever younger age. Devices can be great for learning and development, however parents should be aware of the content available online and the chance of your child seeing something they shouldn't when online.
Pre-installed parental controls are available for most devices, laptops and consoles and are part of the system when you buy them. You can often download e-safety apps and software to supplement these controls. But the most important thing is to set the controls on the device itself. Below there are videos explaining the complete process of creating parental restrictions on various devices. If there is any devices missing, a more extensive list of videos can be found at link below.
Top tips for Social Media
Tech Talk Information/Resources (session held in school for parents/carers)
Social media which can help you stay safe whilst staying connected to your friends:
1. Friends: consider who you choose to accept or invite as a friend on your social networks. Once you accept someone as a friend they are able to see your content. If someone is aggressive or inappropriate to you online most social networking sites have tools to help you block or delete that person.
2. Privacy: most social networking sites have tools available to protect the things you post online and how much you share with others. It's really important to check your privacy settings. We would recommend that you change your
settings so that you are only sharing with your friends.
3. Think before you post: It is important to remember that once you post something online it is potentially there forever! This also relates to content that you post about others; what starts out as a joke or gossip can quickly escalate and cause real pain and upset that can't be taken back.
4. Photos: remember your profile picture is the first impression you may give someone. Think carefully about the photos you choose to share online and keep in mind – would you want everyone across the world to see that photo?
5. Reporting: most social networking sites have a reporting feature in place. If something or someone has broken the social networking site's terms of use and are upsetting or harassing you, then you are able to make a report. All reports are anonymous and will be responded to promptly. The Need Help section on the Childnet website provides advice on reporting on your favourite social networking sites. There are also a series of checklists for Instagram,  Facebook, Twitter and Snapchat which show you had to report on each service.
Online Safety Useful Links
Online Safety Resources
Just click a button below to View any document, you will then have the option to Download or Print the file. You can access all of our policies and reports on the website. Please contact the school if you would like any paper versions of our documents.