School Meals at St Michael's
St Michael's recognises the important connection between a healthy diet and a pupil's ability to learn effectively and achieve high standards in school.  We also recognise the role the school can play, as part of the wider community, to promote family health.
Our school meals service is provided by Food For Thought, a not for profit company whose ethos is based on providing healthy, fresh, tasty and attractive school meals for our children. We wish to provide children with an enjoyable lunch where they can sit and eat in an clean and safe environment and an atmosphere where they will enjoy their lunches.
Our menus change daily and are in line with nutritional standards and guidelines.
Please click link 'School Meals Weekly Menus' below to view menus.
You can also read more about Food for Thought, including recipes of meals that are provided for our children, at the following link:
Our cook will work closely with parents and children to ensure that every child has a school meal that they enjoy.
If you have any questions or concerns regarding your child's school meal please contact school.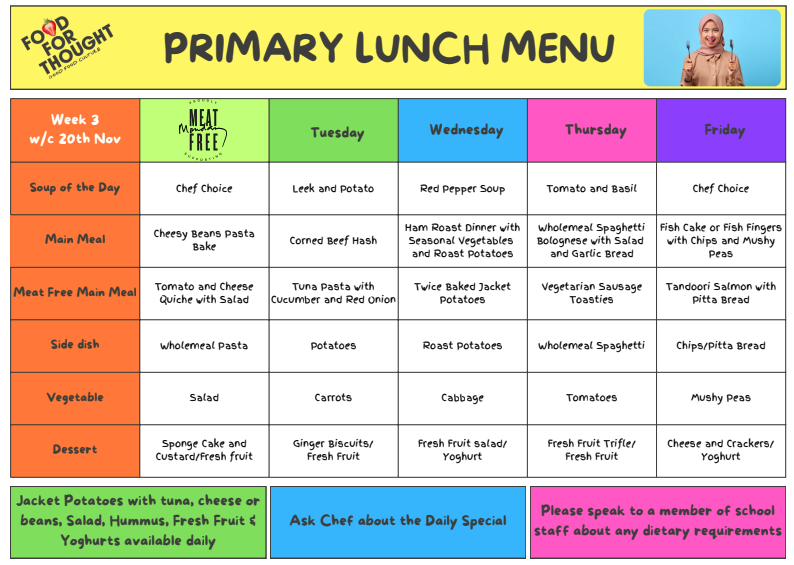 Resources: School Meals
Just click a button below to View any document, you will then have the option to Download or Print the file. You can access all of our policies and reports on the website. Please contact the school if you would like any paper versions of our documents.