Healthy Schools Scheme
The healthy schools rating scheme is a voluntary scheme for schools that recognises and encourages their contribution to supporting pupils' health and wellbeing. Schools receive an award for their performance, and information on how they might improve their healthy living policies. Schools play an important role in shaping lifelong healthy eating habits by offering nutritious meals through federal child nutrition programs. School meals include milk, fruit, vegetables, and whole grains, and they provide key nutrients like calcium and fiber.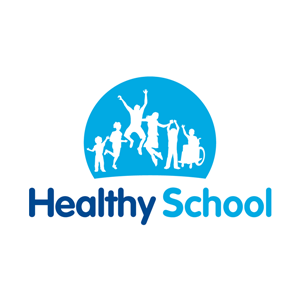 At St Michael's we are committed to providing a welcoming, safe and happy learning environment for all pupils. We aspire to ensure our children thrive, do their best and acquire the necessary skills to become lifelong learners. We have the highest of aspirations for all our pupils and provide them with a very wide range of learning opportunities to be very successful.
The School recognises the important connection between a healthy diet and a pupil's ability to learn effectively and achieve high standards in school. The school also recognises the role the school can play, as part of the wider community, to promote family health.
Healthy School Resources
Just click a button below to View any document, you will then have the option to Download or Print the file. You can access all of our policies and reports on the website. Please contact the school if you would like any paper versions of our documents.