Our School Ethos
At St Michael's school we believe that with Jesus we can achieve what we dream and believe. We believe with the right guidance each and every person can achieve great things in life.
Our values support the personal, social and spiritual development of every pupil throughout the school. We live by the principle values and encourage Tolerance, Respect, Integrity, Honesty, Happiness, Peace, Forgiveness, Confidence and Creativity.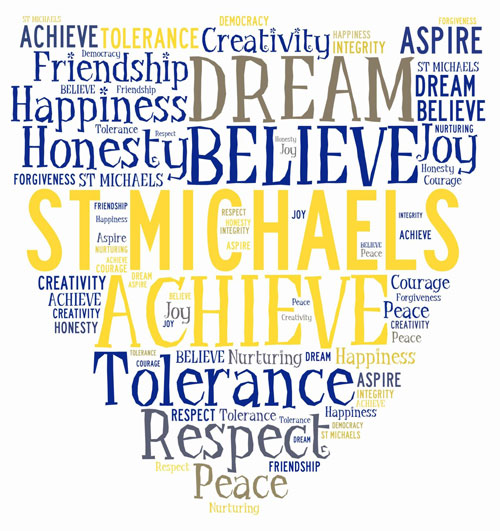 School Resources
Just click a button below to View any document, you will then have the option to Download or Print the file. You can access all of our policies and reports on the website. Please contact the school if you would like any paper versions of our documents.