"The more you know about the past, the better prepared you are for the future."

Theodore Roosevelt Former American President, statesman, conservationist, naturalist, historian, and writer.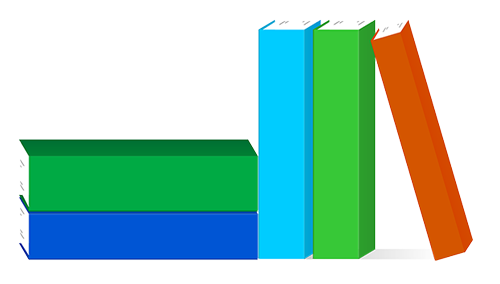 The curriculum here at St Michael's, underpinned by the National Curriculum, holds our children and their aspirations, environment and development at its heart. Whilst allowing them to build their knowledge, skills and resilience, it also prepares them for their future as citizens of Liverpool and the wider world. We embrace our children's spiritual needs through our mission values whilst celebrating their cultural diversity and identity.
By the time our children reach the end of their primary journey we endeavour for them to have the ability to communicate effectively using a broad and varied vocabulary, having being exposed to a wide range of literature and a plethora of life enriching experiences.
Year-on-year, children will build on their knowledge and skills to enable them to unlock new learning and explore their talents and interests.
History: Intent
History at St. Michael's is underpinned by our school mission statement and cultural diversity. It aims to help pupils understand the complexities of peoples lives, the process of change and the diversity of societies. History will help pupils understand the relationships between different groups, as well as their own identity and the challenges of their time. It aims to help pupils gain a coherent knowledge and understanding of Britain's past and that of the wider world. History inspires pupil's curiosity to know more about the past and equip them to ask questions, think critically, weigh evidence, sift arguments and develop perspective and judgement.
The main aim of our History curriculum is to:
Develop Historical vocabulary from EYFS to Year 6, building on prior knowledge and skills through a curriculum focused on the progression of historical skills.
Increase and develop pupil's historical skills, concepts, knowledge and attitudes.
Increase pupil's understanding of chronology and where events fit on a timeline.
Develop and use pupil's skills in enquiry, analysis, evaluation, and argument, including the ability to research and question the reliability of sources.
Develop pupil's interest in the past, arousing their curiosity and motivation to learn.
Develop pupil's sense of identity through learning about the past.
Increase pupil's awareness of, and interest in, the cultural richness which surrounds them at St. Michael's and a fascination with the diverse world around them.
WW1 Centenary Art Piece
Last November saw the centenary of the first world war. This is a time for remembering the bravery of those who fought, lived and died in the First World War. As a school, each class was asked to create poppies to be used in a whole school piece of art.

The art is displayed in the junior hall. I think you will agree that it is a fitting way to join in with the centenary celebrations.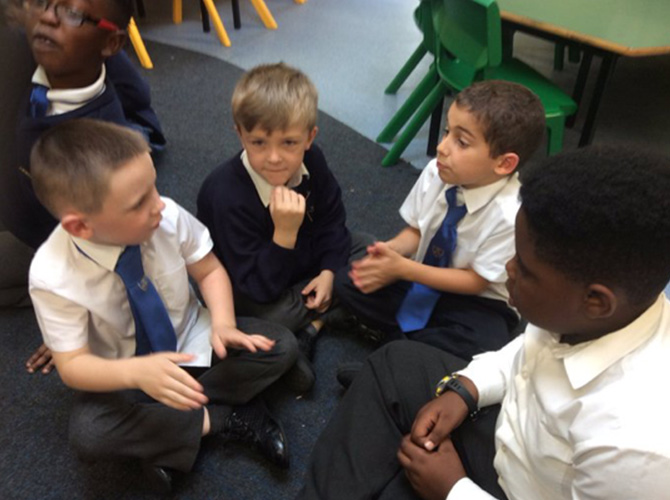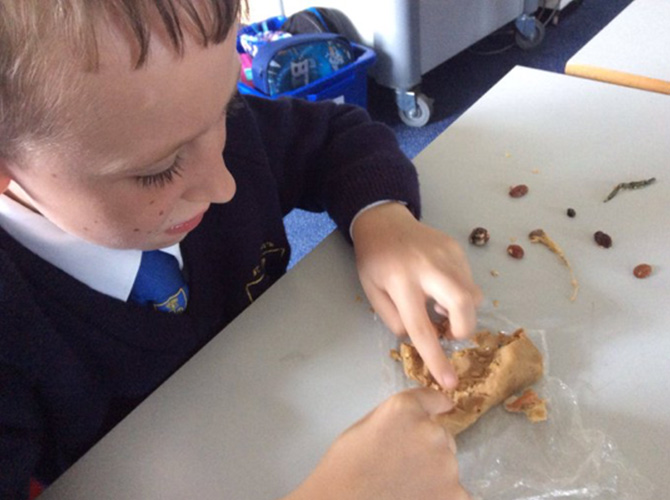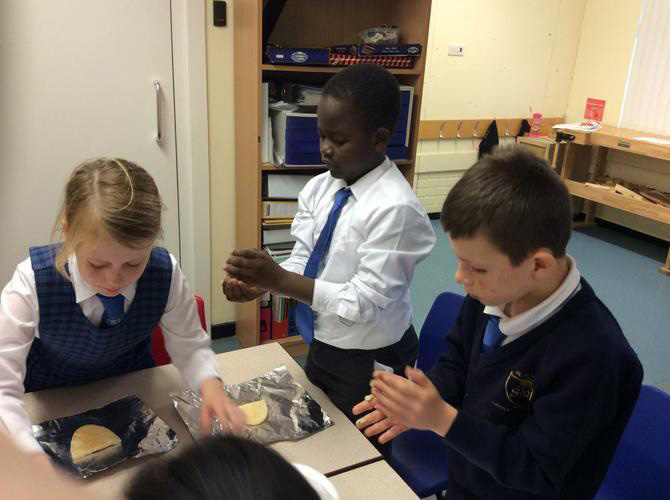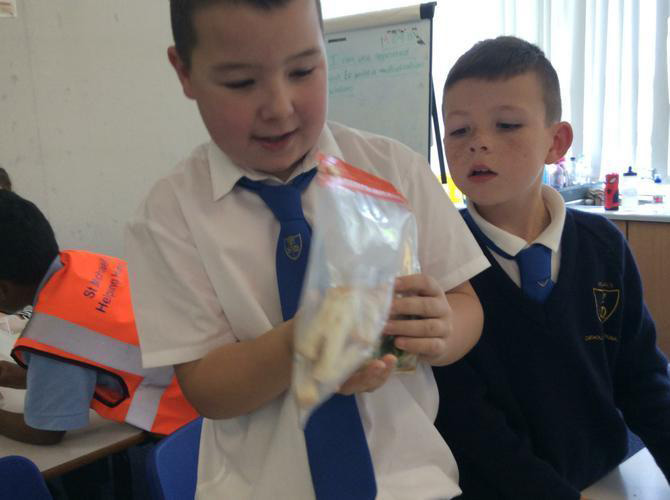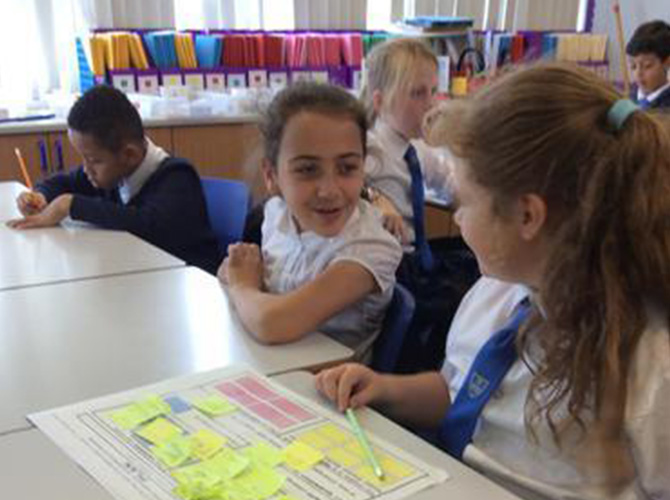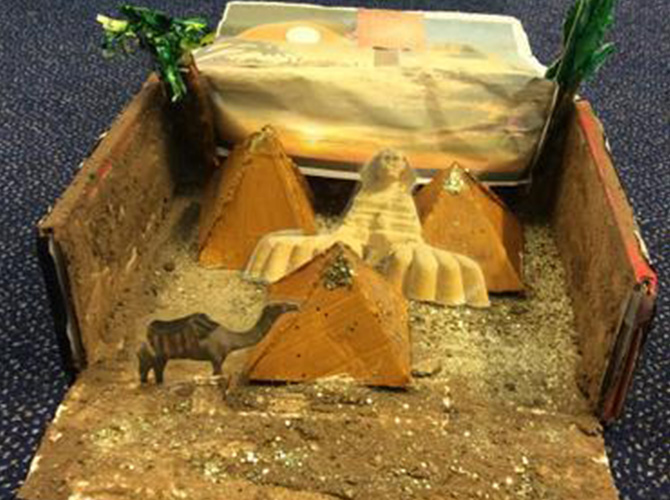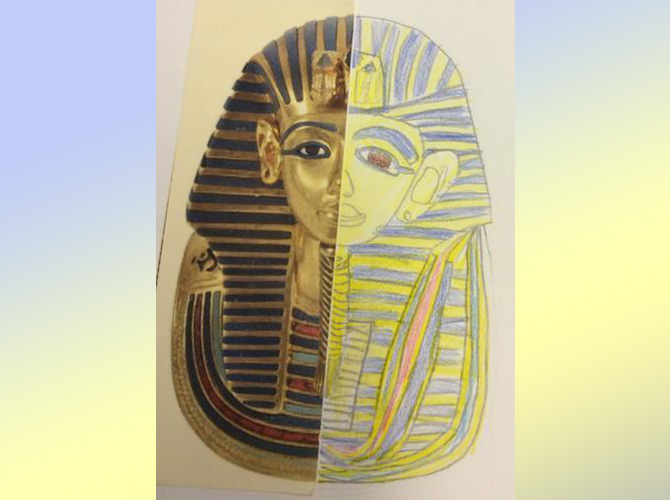 Resources: History
Just click a button below to View any document, you will then have the option to Download or Print the file. You can access all of our policies and reports on the website. Please contact the school if you would like any paper versions of our documents.