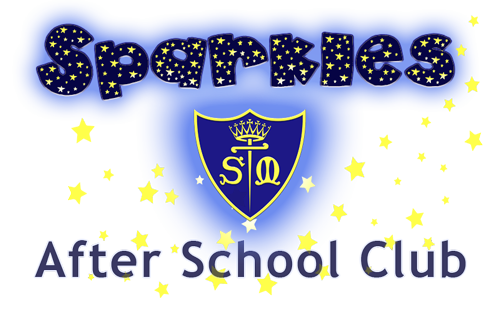 Sparkles will re-open on
Monday 13th September
Having fun with different activities
We offer our own after school club called Sparkles which costs £5.00 per child and runs from Monday to Friday, between the hours of 3.30pm until 5.30pm. We have also introduced an hour-long session for a reduced £3.00.
You can contact Sparkles anytime during these hours.
Telephone number: 07921292418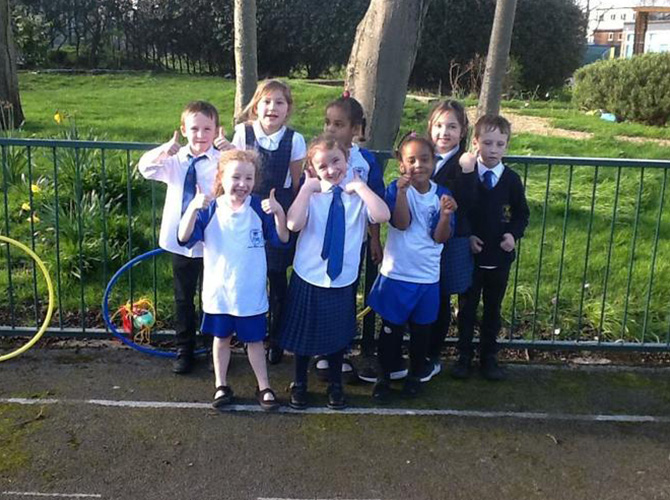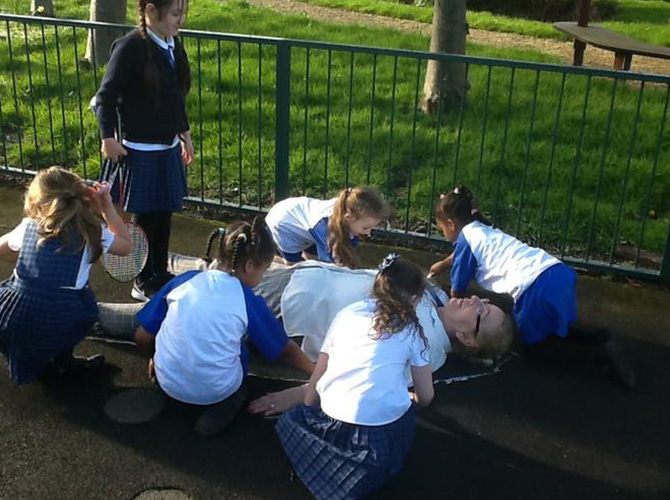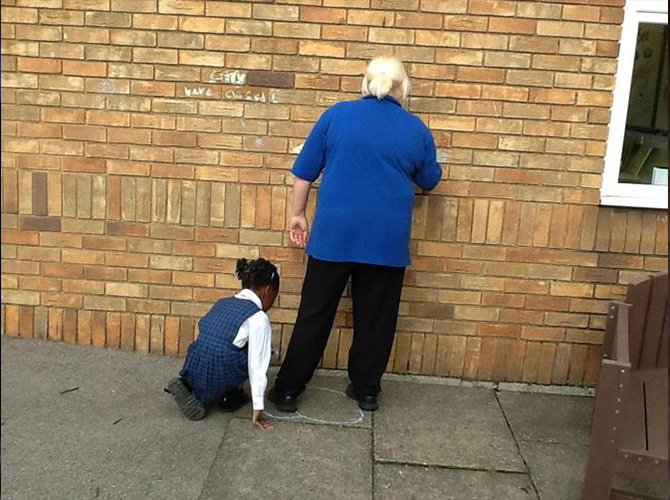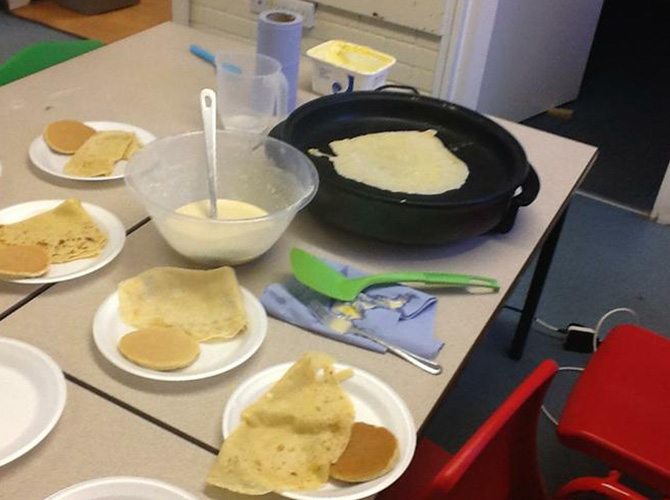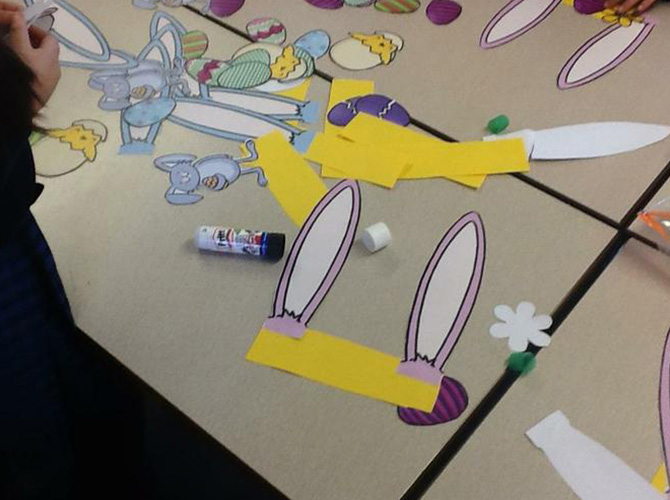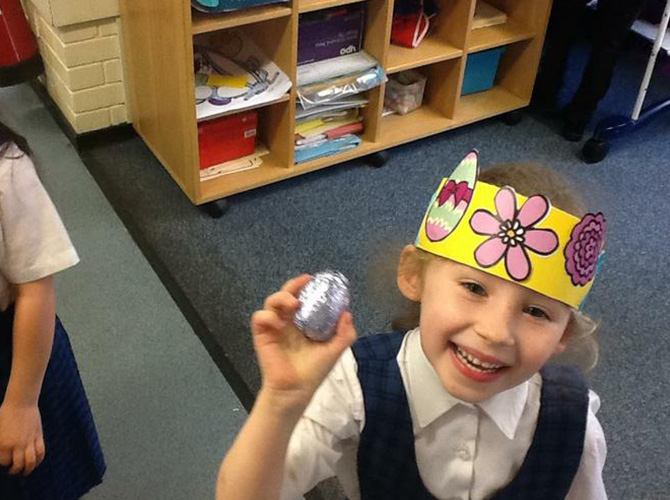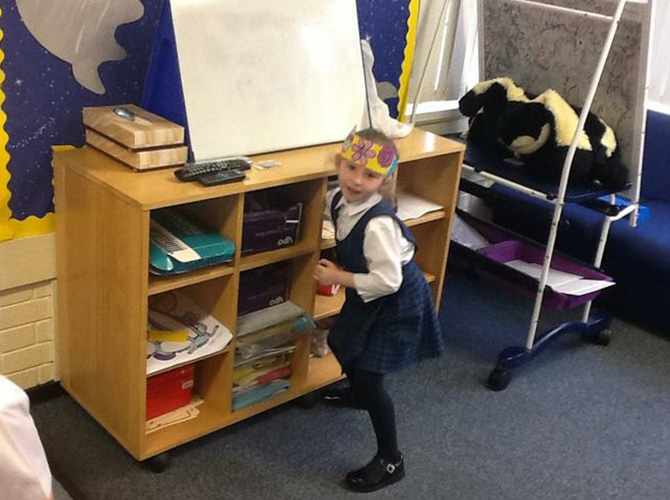 We want them and our parents/carers to feel that all the children can still attend Sparkles as it is a safe, warm and still a very nurturing environment for the children to come and spend time after school.
Sparkles Garden
Over the last few weeks we have done lots of different and fun activities. We have used our hands and Mrs Maddocks has let us use hers to paint some pictures. We got nice and messy planting some bulbs in some old car tyres that we painted, hoping for some beautiful spring blooms.
We have been very busy in Sparkles creating our own little garden, we have planted 2 baby trees' that will hopefully grown into beautiful large trees in years to come. We have also planted some seeds that we have been taking care of, we also found a Ladybird.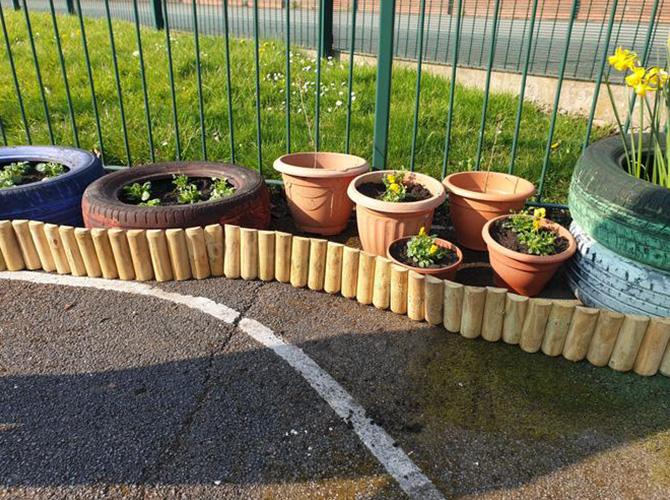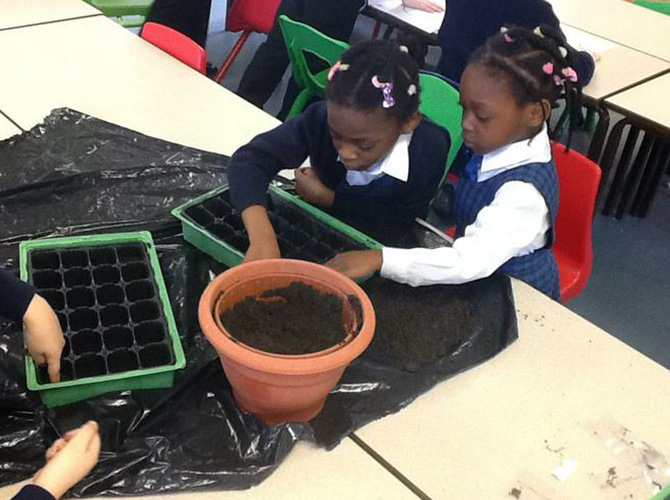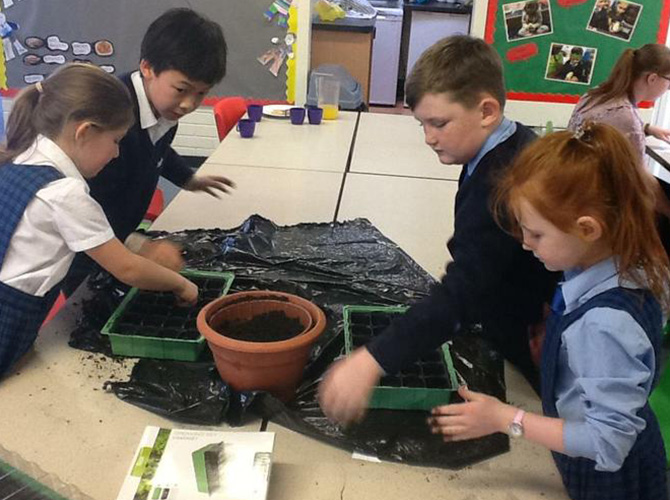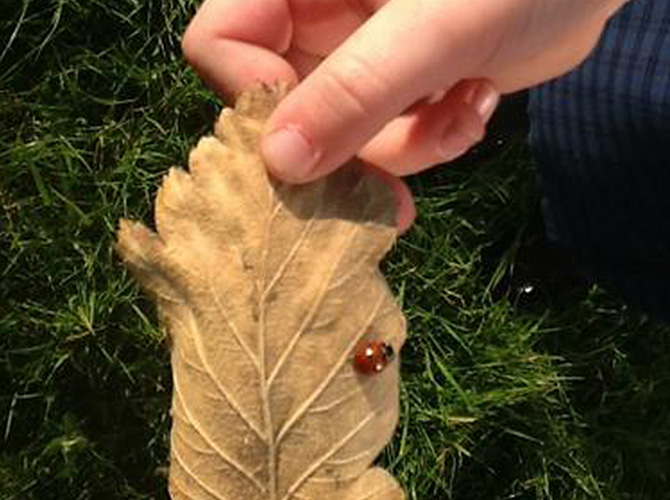 Sparkles Club Staff
Staff in charge of running Sparkles are Miss Collins, McMahon and Miss Dooley.
Every evening we offer the children a warm and varied hot snack with a juice of their choice. We encourage the children to get involved in our cookery sessions, making chocolate cornflake cakes, iced biscuits and even helping prepare their own snack. One is pitta pizza which the children really enjoy and another is making their own wraps.
St Michael's Sparkles After School Club provides a range of activities in a comfortable and safe environment. Arts and crafts, games and sport, story-telling and outdoor play are just some of the activities offered. Activities vary each day and each week to meet the children's social, physical, intellectual, cognitive and emotional needs.
We are now located in the infant hall. The children will still take part in a variety of activities and are provided with snack. Our priority is the welfare of our children, staff and parents. At sparkles we will still be having fun! fun and more fun. We will also be making the best use of the new outside space we have available as our aim is to keep all our little sparkles safe and happy.
Collection will be from the infant gate. on arrival please telephone our sparkles number 07921292418 and a member of staff will bring your child out to meet you. We would like to thank you for all your continued support.
Resources: Sparkles Club
Just click a button below to View any document, you will then have the option to Download or Print the file. You can access all of our policies and reports on the website. Please contact the school if you would like any paper versions of our documents.
Online Registration Form is available on the link below